Hello everyone! Welcome to my home page. I'm Kanchanamala Thenuwara from Sri Lanka (Known as Land of smiling people - a calm and serene countryside matched by an enticingly simple way of life). I'm known as Kanchi among

my friends. Let me tell you a little about my self......... I'm a first year ( Master of Information Technology - Information Systems ) student at Charles Sturt University in Australia. My home town is Nugegoda and I studied at Musaeus College - Colombo . Anyway check out my links, they are really cool. If you want to know more about me feel free to mail me and I'll make sure to write you back. Hope you'll enjoy my home page!!!



Here are some of my favourite links....

Want to know more about me.....

Charles Sturt University - Riverina. A famous university in
Australia. University of the year (1997).

On the scale of a world map. Sri Lanka previously known
as Ceylon appears to hang like a tiny teardrop over the
Indian Ocean. National Anthem of Sri Lanka




Musaeus College - Colombo 7.




Benji was my beloved dog and my very dear friend. He was with me
through good times and bad and I miss him dearly.




Some of my favourite photographs. Want to have a look?



This is one of my assignments. Interesting and useful information about Programming
Languages and Search engines.




Welcome to the Astrology world. If you want to know more about your characteristics
according to your sun sign this page must be useful. From here you can get a free astrology report and find out more links to other Astrology sites.







Hope you enjoyed my homepage. Please mail me with any feedback or links you'd like to see added, etc..! Hope you will be back again.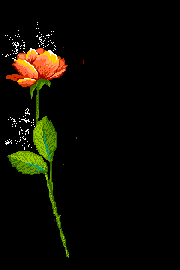 kthenu01@postoffice.csu.edu.au

My phone number

Sign My Guestbook

View My Guestbook




Number of visits to this page

Time in Wagga Wagga